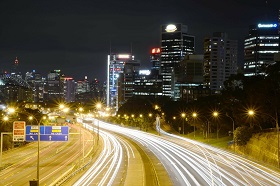 Mobile Massage North Sydney
Mobile Massage North Sydney
Looking for massage in the North Sydney or Lower North Shore area? Need professional massage from n experienced mobile massage therapist? Richard Lane is available for mobile massage North Sydney , 7 days/evenings. Quality remedial, sports, deep tissue, Swedish and pregnancy massage in the comfort of your home. You choose the time that suits you.
I have been providing mobile massage to North Sydney and Lower North Shore for more than 10 years. If you live or are visiting the area and in need of professional massage near me then please give me a call on 0434631987. I can answer any questions you may have or you can make a booking.
Mobile Massage Services for Lower North Shore
I offer a range of modalities although my main focus is remedial massage. Please note that I do not provide relaxation massage services for males. Other services I offer include:
Sports Massage
Deep Tissue Massage
Pregnancy Massage
Deep Muscle Therapy
Swedish/Relaxation massage (females only – sorry guys but am over explaining what services, I do and do not offer)
As at January 2022 my rate for mobile massage is $120 for one hour. Click here for full price list. Please note that because of the fact that I carry my table plus equipment then I do need parking available close to where you are. If you are unable to guarantee suitable parking then I may not be able to accept your booking, apologies.
In addition, any parking fees would need to be added to the total fee.
Remedial Massage North Sydney
I am a recognised provider of remedial massage with most health funds. However unfortunately most funds do not provide rebates for mobile massage for North Sydney and the Lower North Shore. As of November 2019 only NIB, Australian Unity and CBHS recognise mobile massage as eligible for rebates for remedial massage.
There are also a couple of smaller funds that I am not registered with (eg GMHBA).
If you have any questions regarding health funds then please call me to discuss.
Sports Massage North Sydney
Finding a good sports massage therapist can be a challenge. Over the years I have been a therapist, I have provided massages to a variety of sportsmen, sportswomen and sporting teams.
Please feel free to give me a call to discuss your particular requirements. Although there are challenges regarding giving accurate assessments over the phone regarding whether I can meet your specific needs, I will be honest in my recommendations. This is backed up by my unconditional guarantee .
Pre-natal and Pregnancy Massage North Sydney
There is a natural fit between a home massage service and clients who are looking for pregnancy massage. Having to drive from a clinic after receiving remedial or relaxation massage runs the risk of undoing all the good work of the therapist. This is particularly relevant in the third trimester and latter stages of pregnancy.
I am completely understanding that some women may baulk at the prospect of getting a male massage therapist to provide pre and post natal massage to them. However many women are more concerned about getting a quality massage than the gender of their practitioner. I have been providing prenatal massage for well over 10 years and more information about is available here.
If you would prefer to see a female massage therapist then please give me a call and I may be able to direct you to a suitable therapist.
---
Although there are a number of massage near me clinics in North Sydney and on the Lower North Shore, it may well be beneficial for you to consider the benefits of having a mobile massage. In particular, if you are looking for an out of hours or weekend massage then give