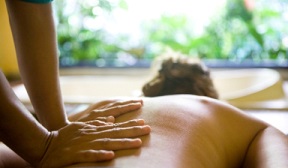 Weekend Massage Sydney
Weekend Massage Sydney
Had a busy week and just need some time to destress over the weekend? Or maybe you are just visiting Sydney and looking to get a quality massage? Weekend massage Sydney is available from remedial, Swedish and sports mobile therapist, Richard Lane. Call 0434 631 987 for more information.
Many clinics in Sydney operate only Mondays-Fridays yet the weekend is the time when most people have the opportunity to book a massage. Have you considered the advantages of a mobile massage in Sydney?
Maybe you only have a limited time window available for massage. Or you just want to be able to relax in your own home after your massage. Alternatively if you are staying in a hotel then having a therapist come to you takes away all the stress of having to find a clinic or spa that is open. If so then please feel free to give me a call to discuss a possible booking.
Areas Visited
The weekend massage Sydney service I provide covers the Sydney CBD and Inner West. Other areas may also be available particularly if you can book in advance. But….if you want to try your luck at short notice then please do not hesitate to give me a call. If I can get to you then I will.
Sydney Weekend Massage Prices
My rates for Sydney mobile massage begin at $120 for a one hour visit (as at Jan 2022) but it does depend on location. For example, for mobile massage Sydney CBD then the charge is $130 + parking costs (which for weekend massages would typically be around $20-30 – still significantly cheaper than the hotel provided services). If I need to pay tolls in order to get to you then, unfortunately I'll need to add those onto the rate.
Health fund rebates may be available for remedial massage services but please note that these are only available if you are booking massages in your own home. If you are staying in Sydney at a hotel or just visiting then you will not be able to claim. Also some funds do not recognise mobile massage as being eligible (eg Medibank, AHM, etc). If you interested in being able to claim a rebate then please call me and I can advise.
Whilst this article is focussed on Sydney weekend massages then I should mention that I am available 7 days a week. I don't just offer Saturday and Sunday massages in Sydney. To check my realtime available then feel free to visit https://www.ezybook.net/pages/richardlanemobilemassage/ and click on the "Book Now' button