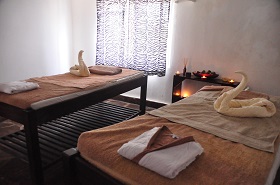 Mobile Massage Parramatta – 7 Days
Mobile Massage Parramatta – 7 Days
If you live in the Parramatta area and are in need of quality massage then you may not be aware that there are qualified therapists who are available to visit you in your home (or hotel if you are staying in one of the hotels in the Parramatta region). In fact, the convenience of mobile massage Parramatta is becoming significantly more popular. So much easier for you to be relaxing and comfortable in your own home and have the mobile massage therapist come to you.
---
Richard Lane Mobile Massage Parramatta Sydney
I has been providing mobile massage to Parramatta and Western Sydney for over 10 years. Specific information is available via the following links.
Prices – www.richardlanemassage.com.au/prices.php
Massage Services – www.richardlanemassage.com.au/services.php
Availability – www.richardlanemassage.com.au/availability.php
Massage FAQs –www.richardlanemassage.com.au/faqs.php
Massage Parramatta Services available include
Remedial massage
Sports massage
Deep Tissue massage
Swedish/relaxation massage (not available for male callers – remedial/sports massage only for men)
Pregnancy massage
Deep Muscle Therapy
Massage Near Me
Remedial Massage Parramatta
I am a recognised provider of remedial massage with most health funds. However unfortunately most funds do not provide rebates for mobile massage. As of November 2019 only NIB, Australian Unity and CBHS recognise mobile massage as eligible for rebates for remedial massage. In addition there are a couple of smaller funds that I am not registered with (eg GMHBA). If you have any questions about health funds for remedial massage Parramatta then please do not hesitate to give me a call or text on 0434631987.
If you are more interested in sports massage then again please call and we discuss your specific requirements.
Pregnancy Massage Parramatta
I am trained and experienced in providing pregnancy massage. I completely understand that many women would prefer to have a female provide them with pre-natal massage and post-natal massage. But if the quality of the massage is more important to you than therapist gender then I am available seven day/evenings.
For many women, the fact they can receive quality, professional pregnancy massage in their own Parramatta home is the bonus.
Specific information about the pregnancy mobile massage Parramatta I provide is included here.
If you have any questions regarding Richard's pregnancy massage service for Parramatta then please do not hesitate to give me a call. If you have landed on this page but would specifically prefer to be massaged during your pregnancy by a female then again feel free to call me on 0434 631 987. I may be able to direct you to a suitable female pre-natal massage therapist that I'd be happy to recommend.
Couples Massage Parramatta
Couples massages for Parramatta may be available although please be aware that last minute bookings are unlikely to be available. If you are thinking about booking a couples massage then please give me a call. Remedial or Swedish massage – your choice.
Hopefully, if provided with sufficient notice, then I will be able to arrange a suitable time for myself and another therapist to provide you with quality massages.
---
Please note: there are a number of massage services I do not provide, for example, I do not offer Thai massage for Parramatta. In addition, occasionally I am contacted by a husband who wants to watch while I provide a "surprise" massage for his wife and this is not a service I'm interested in providing. In this case I do need to speak to massage recipients prior to confirming a booking.
If you are specifically interested in lymphatic drainage massage in Parramatta then please check out this article.
---
Online bookings may be available – click on this link and then the "Book Now" link to visit my real-time diary.