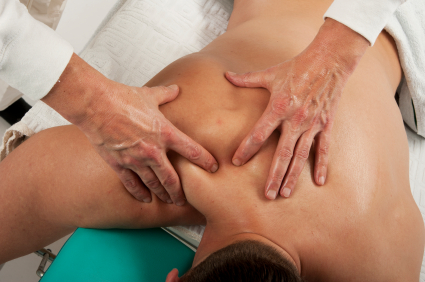 Massage Exchange – Sydney
Massage Exchange – Sydney
I make no bones about it, getting regular massage from a good experienced therapist can be costly. If you like having (or feel that you need) say a weekly massage then the cost will add up. And Sydney massage professionals are as responsible with their money as regular clients. A common way for massage therapists to get the massage they want without shelling out the dollars they don't want, is to have a massage exchange with a fellow therapist.
Exchanging massages with other people can be a fantastic way for a therapist to experience different styles and techniques, to understand what it feels like to be a client or simply just to get constructive feedback on their own bodywork approach. They can talk "shop" about the massage industry in general or just zone out depending on what they want.
NB: Please do not phone or text me to discuss exchanging massage as I use my phone to answer customer enquiries/make bookings. If you are interested in more information then please complete the form below.
Often these massage swaps will be along the lines of both parties working on each other on the same day or, alternatively, it will be a case of "I'll massage you today…you massage me next time". Either approach is fine so long as the arrangement is respected to the same degree that a paying customer would be treated. Often regular massage exchanges fail because one party is less invested in the exchange than the other and invariably the relationship breaks down because one (or sometimes both) therapist feels that they are not getting a fair deal.
But if both parties are on the same page and there is an explicit discussion upfront about expectations regarding the massage swap then the arrangement can flourish and be long standing.
For example, whenever I exchange massages in Sydney, then if the give and receive massages are to be on different days then I will "pay" an agreed sum to the therapist when I receive and be "paid" when I give. So should the arrangement breakdown then at least there has been some degree of compensation to offset any awkwardness.
It is not uncommon that therapists look to massages swaps when they are new students or studying new modalities/techniques. As therapists become more experienced and busy then the incentive to exchange lessens – any massage they receive will be because they want bodywork, not because they want to experiment with their own massage.
For both professionals and amateur therapists there are online massage exchange websites where therapists can register and look at other massage therapist's profiles who they may wish to want to barter with. Can't say that I am overly enthusiastic about these sites as often the intentions of those looking may be less about massage and more of a hook-up.
I may be open to consider an exchange with fellow therapist/enthusiasts – if you are interested then please feel free to initiate the contact with me using the form. Please do not call or text me as my phone is for customer enquiries/bookings. As I am a mobile therapist and don't work from a clinic then I do tend to prefer to travel to you as part of the information that I'm always responsive to is how I appear to clients in their setting.
As of November-2023, I currently have enough exchange partners for me and generally not specifically looking at making arrangements with new partners (unless you offer modalities that I do not have from existing exchange partners). Please feel free to complete the webform if you wish and I may contact you at some later time.
Also if you are not a therapist and just are available to be a "practice body" then feel free to submit form as well – can't promise I will give you a free massage but there are occasionally times when I'd like to just have some honest feedback about my style or different ways I want to try working.