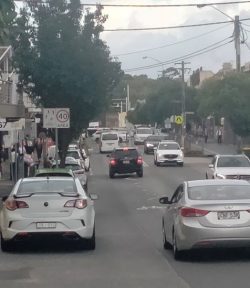 Mobile Massage Leichhardt
Mobile Massage Leichhardt
If you live in the Leichhardt area and require a quality massage then making a booking with a mobile massage may be a great option to consider. Richard Lane is available for mobile massage Leichhardt seven days/evenings a week for professional remedial, deep tissue, sports, Swedish and, pregnancy massage.
You can relax in the comfort of your own home whilst receiving the quality massage you require.
Whether you are after a strong remedial massage or a more relaxing destress massage, then I will tailor the massage to your specific needs and goals. Maybe you want strong deep tissue or just to lie on the table and float away. You can book by either calling/texting 0434 631 987 or book in real-time online by following the "Book Now" button at via the Ezybook online diary.
Mobile Massage Leichhardt - Remedial
Probably the most popular sessions I provider are for remedial massage Leichhardt. I am an experienced therapist and have been helping people with back pain, neck pain, and other musculoskeletal concerns for more than 10 years.
I am registered with most health funds as a provide of remedial massage but unfortunately, most funds do not recognise mobile massage as being eligible for a health fund rebate. As of April 2022, only NIB, CBHS, and Australian Unity will provide rebates.
If you have any questions about your eligibility then I suggested that you contact your health funds directly.
Pregnancy Massage Leichhardt
I am trained in pregnancy massage and there are many advantages to having pregnancy mobile massage Leichhardt. Particularly once you are in your third trimester then having to travel to see your therapist can almost be counterproductive if there are hassles with getting in and out of your car never mind having to deal with Sydney traffic and parking.
I get that many females would only consider seeing a female therapist for prenatal massage in Leichhardt and if you prefer to see a female therapist then by all means send me a text and I may be able to recommend a female therapist who will be able to provide mobile massage Leichhardt. However, if you are more concerned with receiving quality pregnancy massage and gender is not an issue for you, then please either give me a call or use my online booking system directly.
If you have any questions then please do not hesitate to contact me either by phone or via webform.
Sports Massage Leichhardt
There are undoubtedly some good sports massage therapists available in some of the Leichhardt massage clinics.  However, being able to make a booking with a therapist you like at a time that suits you might be easier said than done.  The advantage of having a sports mobile massage Leichhardt with me is that I am available 7 days a week and take bookings into the later evening.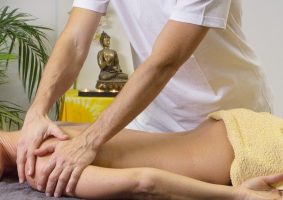 Couples Massage Leichhardt
If you would like to book a couples massage, please phone me.  With sufficient notice, I can arrange for another therapist and myself to arrive at your Leichhardt home to provide the quality massages you are looking for.  Please note that arranging couples appointments at short notice would be the exception – the more notice you can provide then the more likely I will be able to assist.
If you are after a Thai-style massage then, unfortunately, I will not be able to help as I have not trained in this modality.
Also, I do not offer Lymphatic Drainage massage but I do know some experienced mobile massage therapists who are trained in MLD.  Text me if you would like their contact information.