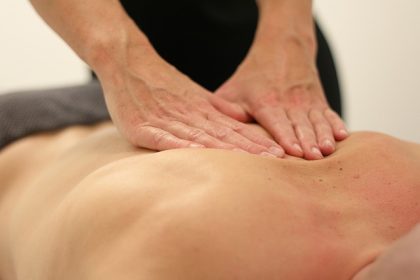 Myths and Misconceptions About Getting Massages
Myths and Misconceptions About Getting Massages
For some people who don't get regular massages then they find is difficult to understand why others rave on so much about how good massage is. As a response they may put forward (spurious) arguments about why they don't feel the need to book in for regular sessions. Here are a few myths about massage that are not true:
Massage is only for luxury or indulgence: While massage can certainly be a relaxing and enjoyable experience, it also has many therapeutic benefits that can help to improve physical and mental health. Massage can be an important part of a healthcare routine and is often used to treat a variety of health conditions.
Massage is only for people with specific health problems: While massage can be very helpful for people with specific health issues, it can also be beneficial for people who are generally healthy and looking to maintain their overall well-being. Massage can help to reduce stress, improve sleep, and increase circulation, among other benefits.
Massage is always relaxing: While many people find massage to be a very relaxing experience, it is not always the case. Depending on the type of massage and the specific techniques used, it may be more invigorating or even somewhat uncomfortable at times. However, the overall goal of massage is to improve the well-being of the person receiving it, so any temporary discomfort is usually worth it in the end.
Massage is inappropriate for people with certain medical conditions: While it is important to consult with a healthcare provider before receiving massage, there are usually few medical conditions that would contraindicate massage therapy. In most cases, massage can be adapted to meet the specific needs and goals of the person receiving it.
Massage is always done with oil: While massage oil is often used to help the therapist's hands glide over the skin, it is not always necessary. Some massage techniques, such as sports massage or deep tissue massage, are often performed without oil. Additionally, some people may prefer not to use oil for personal or allergy reasons, and this is usually not a problem.