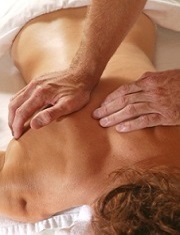 Hotel Mobile Massage Sydney
Hotel Mobile Massage Sydney
Ph 0434 631 987
Most of my massage services are provided to clients in their own home throughout the central Sydney region. However another service I offer is to provide a hotel mobile massage Sydney service. The hotels are normally within the City of Sydney region although I also have visited hotels in Sydney Olympic Park, Parramatta, Ryde/Macquarie Park and Eastern Suburbs.
I provide remedial, deep tissue, Swedish and sports massage to hotel residents using massage oil. I bring a massage table so I do require that there is sufficient space in your room for me to work. Please be aware that I do not offer a relaxation massage service for single male clients in hotel rooms (unfortunately a few experiences where there have been "misunderstandings" from clients about the nature of the massage they will receive – more information is available here). No such issues with providing remedial and sports massages if that is what you are after.
Hotel Mobile Massage Sydney
If you are visiting Sydney and prefer not to use a massage clinic service then there may be significant advantages with booking a massage in your hotel room with a therapist such as myself.
You can relax in the comfort of your own hotel room both before and after the massage.
If you are visiting for only a short time or you are here for work then it is likely that time may be an issue. Having myself come to you will be more time effective for you.
You do not have to worry about getting lost if you are not familar with the area.
Whilst there may very well be an in-house massage service, my rates (as at January 2022 $130 + parking fees) are likely to be comparable if not cheaper than the in-house service – click here  for current prices.
When you book with me then you have the opportunity to find out a little about me and the services I offer either via the information on the website or by speaking with me directly. When you book with the hotel service then the therapist who arrives will in essence be a stranger.
I offer an unconditional money back guarantee – if you are in any way not happy about the massage you receive from me then there is no charge
============
Any parking costs I incur will be added to the fee.  However, I am mindful of this cost and will try to find the best compromise between price and how far I have to carry my massage table and equipment.  Normally I will not park at the hotel itself as their rates tend to be higher than nearby parking stations.  If meter parking is available then I will try to park my car on the street.
Typically parking charges are most expensive during work hours.  After 5pm and at weekends then the rates tend to be lower.
============
If you would like more information about my massage services then please feel free to give me a call on 0434 631 987. Please be aware that whilst I am a recognised provider with health funds for remedial massage, unfortunately I am unable to provide claimable receipts as remedial massage provide in hotel rooms is not recognised by the funds.
Note for hotel concierges:
I am more than happy to take bookings for massage through concierge services. However, I do ask that you check with the client that they are after remedial, deep tissue or Swedish massage with oil on a massage table and that a male massage therapist is acceptable to the client. I have accepted bookings in the past that were after massage styles that I do not offer (Shiatsu or Thai for example) or the client was surprised when a male therapist arrived at their hotel room door.