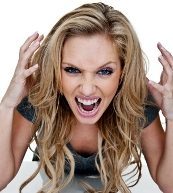 Massage Envy in Australia
Massage Envy in Australia
The "Starbuckisation" of massage has been extensive in America over recent years through a number of franchised massage chains. Probably the most visible of these is called "Massage Envy" (weird name in my view but I'm not in marketing).
Massage Envy has been successful at bringing massage to the masses with the marketing focus being on affordable ("cheap") massages normally through membership type packages and there are many customers who are very happy with the massages and the services they receive.
The first Massage Envy clinics are now open in Australia (as at 18th May 2016 there are two clinics, one in Lane Cove and one in Paddington) and I believe there are plans to establish up to 100 clinics throughout Australia.
Information about their services is available at https://www.massageenvy.com.au/
However, if you were to poll most massage therapists then they would be critical of the Massage Envy model from the therapists' point of view. Therapists are considered to be over-worked and underpaid. They are allegedly forced to try to sell packages to customers that may or may not be appropriate for their particular circumstances. Clients are often locked into contracts without realising the details and the lack of flexibility associated with the contract. Also if they like a particular therapist there is no guarantee that they will be able to book with them again – often you just have to accept what you are given.
Also a frequent comment is that massages are booked on the hour so if you book for a one hour session then by the time the therapist performs an assessment and you undress/dress then chances are that you only end up with about 45-50 minutes of hands on massage so that the therapist can get the room ready for the next client.
Now obviously, as most therapists, I'm against a lot of what Massage Envy stands for although as a mobile massage service, I don't consider that they are competition for me and the point of this post is really to just highlight some of the pros and cons of Massage Envy. I suspect that the Thai day spas will be more concerned about the entry of Massage Envy into the Australian market than I am. I don't compete on price (although I feel I offer fair value given that I come to you and provide experienced, health fund accredited massage). I believe that a one hour massage means that you have a minimum of one hours hands on massage.
Some massage therapists in America do talk highly of their franchise owners; they are fair to their employees and flexible with customers. The fact that many consumers are repeat visitors indicates that they are happy with the massages they receive.
However, the fact that there used to be a website dedicated to the negative aspects of Massage Envy (https://www.facebook.com/MassageEnvyBlows/) indicates that all is not necessarily well with the model. The intent of this article is primarily to highlight that whilst Massage Envy may be appropriate for you, please make sure you do your own research particularly before you sign a membership contract.