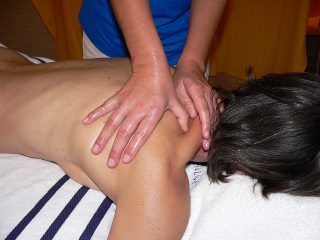 How to Succeed as a Male Massage Therapist
How to Succeed as a Male Massage Therapist
Many men who are thinking about studying massage are put off because they hear stories about how hard it can be to build a client base as a male massage therapist. And yes to a point there are challenges associated with being a male in the massage industry that females do not face. But, like most things in life, if you want it badly enough then you can learn how to succeed as a male massage therapist.
But it isn't easy and you may have to make compromises along the way. For example, if you want to work in a swanky up-market day-spa in Sydney, being realistic, then the opportunities are extremely limited for male massage therapists.
In a nutshell, masseurs are at a disadvantage because females massage clients often prefer to be massaged by a therapist of the same gender whereas male clients prefer to see a therapist of the opposite gender.
The secret to how to succeed as a male in the therapeutic massage industry is to understand your niche and to understand your target market. Yes, your total addressable market is significantly smaller than for the females you may be studying with but, with the right mindset, there are still enough potential clients for you to build and sustain a successful massage business.
The easiest modalities for male therapists to build a successful massage business around would include:
remedial massage
deep tissue massage
sports massage
trigger point therapy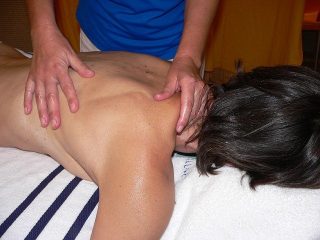 In short, clients after these modalities are less likely to be focused on the gender of the therapist and more concerned with whether the therapist can help them with their specific concerns. There is a proportion of clients who prefer a male therapist particularly if they feel that massage strength may be a requirement (check out this article on why you may wish to choose a male massage therapist).
Once established then if you are interested in tackling other modalities such as pregnancy massage or manual lymphatic drainage then there may be the scope to (marginally) increase your total addressable market. However, the reality is that female clients looking for these services will likely be expecting a female therapist. Although a proportion of them will be more than willing to consider seeing a (professional) male therapist, if you are looking to base your business around these modalities then it will be tough.
Tips for how to succeed as a male massage therapist when starting out
The most important thing that male massage therapists must realise when starting is that they need to be whiter than white when it comes to professionalism and ethics. The majority of massage clients are females and one bad review from a female client will be enough to torpedo your career before it has begun.
You need to be mindful of:
your draping
obtaining permission if you have made the decision to massage more personal areas such as glutes, pecs or adductors (as an aside, even though I have been massaging for a significant length of time, I am still reluctant to massage a female's pecs on a first visit until a therapeutic relationship has been established).
your conversation
whether your body inadvertently makes contact with the massage recipient.
When I was initially in massage school then I occasionally swapped massages in class with another guy. He was pretty good and I enjoyed the bodywork I received from him. I don't know the full details of what happened but for his first massage in the student clinic, his female client was in tears when a supervisor came in to check on how he was progressing.
And that was him finished…hadn't even completed one massage and he would never be able to work as a massage therapist in Sydney.
---
There are pros and cons with where you choose to work. The main options are a clinic, home clinic, or mobile. Not going to dwell too much on the merits of these as the reality is that succeeding as a male therapist is relatively independent of where you are working. The only points I would make are that if you are working at a clinic then make sure you are onside with the receptionists who are taking bookings. Make sure that whenever new potential clients call that the receptionists don't sound apologetic for offering them the option of being booked with a male therapist.
It is much better to use the question:
Does it matter if it is a male or female therapist?
rather than
Do you prefer a male or female therapist?
And never let receptionists say things like
Are you ok if I book you with a male therapist?
One last point is that I think that it is to understand from the word go whether you want to be a full-time massage therapist or part-time. I don't think I have ever seen a male succeed as a full-time therapist if their approach has been to start off cautiously by massaging part-time and maintaining their original job as a source of income.
The best way to have a career in massage is to throw away the life jacket and just go for it.
---
If you have read this and are starting on your journey as a male massage therapist then I wish you the best of luck. There is good information available at the Male Massage Therapist – Professional/Licensed/Certified Facebook group.
It may be tough to see females who may be no better massage therapists than you seemingly finding it easy to build a client base but that's the reality of the industry. If you dwell on this then it will be to your detriment. Accept that that is the way it is, move on to being the best therapist you can and you can have a long and rewarding career-