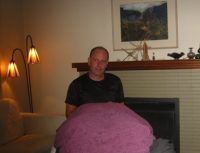 Massage for Women
Massage for Women
Remedial, Deep Tissue, Swedish/Relaxation Massage in Sydney
I provide mobile massage services for female and male clients in Sydney in their own home or hotel (including the Sydney CBD). I offer a range of massage styles and modalities from relaxation/Swedish through to sports and deep tissue massage for women Sydney. For more information then please call me on 0434 631 987.
===================
Sydney Male Massage Therapist
Women receiving a massage will typically fall into a number of categories:
• those who will only see a female therapist
• those who don't care about the gender of the therapist. All they want is to receive a quality relaxation or remedial massage
• those who like a therapist who can guarantee them a strong, deep and effective massage.
Of the women who do prefer to receive massage and bodywork from a male massage therapist in Sydney, they often point to the greater strength that male therapists normally apply when compared with females. Fluffy, day spa types massages just don't cut it with some females. This is particularly relevant if they have had a fair amount of bodywork. A significant proportion of women I massage fall into this category. But some women just prefer to have a relaxing massage.
Some women may be put off from having a male massage in Sydney for a number of reasons. They may be self-conscious. Some are concerned about body image or their age. If you are reluctant to book an appointment because of your shape, size or age, for example, please consider that I have yet to massage what society may consider to be a 'perfect' body.
The clients on my table are provided with massage which is respectful and without judgement. If during a massage then you are uncomfortable and not able to relax then you can stop the session. In which case there will be no charge.
If you are curious but hesitant to book or have a question then please call/text me on 0434 631 987. Alternatively you can ask any questions you may have via the webform.
===================
Making a booking
If you have never had a massage from a male before but are interested in finding out more then please give me a call.
My standard rate for one hour home massage within my service area is $100. However, I can be flexible with pricing for first time clients – just mention that you have seen this page if you would like a new client discount.
I am available seven days a week. Online bookings are available through Ezybook (although please check my service area to make sure that I am available for your suburb). Please note that my remedial and deep tissue massage services are available for men. Also, I do not take bookings from men who are looking to give their wife/partner a "surprise" massage.
---