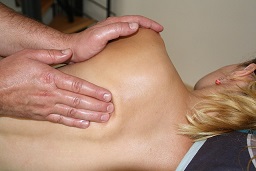 Sydney Massage on Demand
Sydney Massage on Demand
** Please note. This article is just a commentary on the mobile massage market in Sydney.  In particular on the recent arrival of companies offering Mobile Massage on Demand. Whilst I do not offer massage on demand there are times I can be available at short notice (eg around 1 hour/90 minutes). To check out my real-time availability then please visit my online booking page.
=========================================
The mobile massage market in Sydney is changing.  And probably changing faster than any time since I've been providing massages to clients in their homes. Whilst there has been a proliferation of massage shops, clinics and spas that have opened in recent years, the home Sydney massage market has primarily been the domain of sole traders.
Until recently.
This year there are at least 2 companies I know that are offering a more "Sydney mobile massage on demand" type business model. These are Blys (www.getblys.com.au) and Soothe (www.soothe.com).
Blys is a Sydney based company claiming to be "Sydney's favourite mobile massage service" using "Sydney's best therapists". Soothe is a US company that has established itself in many US cities and is now promoting itself in Sydney using phrases such as "Massage Anywhere, Anytime" with "5-star therapists".
There is also an app being developed "Massagemenow" where you can book mobile therapists (and clinic based) massage, in theory, at short notice.
=========================================
Now as a mobile therapist it would be easy to be defensive and critical about these companies. I've seen comments on Facebook posts arguing that these type of organisations demean therapists.  In the eyes of the established health care industry by being an equivalent to the "Fast Food" industry.  Also they (Soothe) may potentially misclassify therapists as independent contractors when they should be employees.
Most of these arguments against these Sydney massage on demand companies are a little bit tenuous in my book. From the customer's perspective, they are providing a service and probably a pretty good service. They can book a massage with a therapist that has been "thoroughly vetted" (Soothe) or "screened" (Blys) at relatively short notice. Typically they claim they can get a therapist to you "in as little as an hour" at a price that isn't excessive. Soothe's site says from $99 – although when I click through there booking system the lowest price I can see is $119. Blys quote $99. I don't know if there are any extra parking fees required for say Sydney Central Business District hotel massages.
Many of the therapists who work for such companies are happy enough with their working arrangements. They can choose their hours. They don't have to do any marketing although they would probably prefer a greater remuneration for their work.
In all honesty, I cannot criticise the business models of such companies as being bad for the customer. Price is reasonable, service reasonable. I can't comment about the quality of the massage (I'll leave that to you in the comments section if you want).
=========================================
Advantages of Booking with a sole trader such as myself.
Having indicated that I am comfortable with larger mobile massage companies entering the Sydney market, I would like to add a few comments about the advantages of using a sole trader (ie the disadvantages of using a larger company).
The main issue for me comes down to the choice of therapist. If you want a massage at short notice then you have to take whoever is available. And for anyone who has experienced a lot of massage knows, there is wide variety in therapist's standards. Even if a therapist is "good" then they still not gel with you. You may just not like their style or techniques. Also a sole trader therapist has a greater investment in making sure that you receive the best massage possible compared to an "Uber" type therapist (which some argue that therapists who work for these companies in effect are).
If you are discerning about who massages you then booking an unknown therapist on demand is a risk.
Now you could argue that the same could apply with a sole trader such as myself. My answer to this is to offer an unconditional guarantee that if you are not happy with any aspect of your massage then tell me.  I will refund your money and you do not even have to explain why.
The companies do indicate that you may be able to make a booking with a specific therapist. Obviously this is subject to their availability.  Also if they should they leave the company (often these companies can have a high turnover of therapists) then you probably wouldn't be able to use them again as they can be subject to non-compete or non- solicitation clauses.
Other specific advantages that I offer:
Health fund rebates for remedial massage services. If you can claim for remedial massage then the cost of a massage with me is less.
Online bookings – whilst I cannot promise being with you in a hour, you can check out my online diary and see when I am available.  Hopefully you can marry it up to your schedule and make a booking at a time that suits you. Occasionally I can be with you at relatively short notice.
I have a stake in ensuring that you receive the best massage possible. Now I know that not all people are looking for a regular arrangement but it is still very much in my interest to make sure I provide the best service possible.
Experience. I have been a massage therapist for over 10 years. Often therapists with these companies are newly qualified and just treating their arrangement as transient whilst they establish themselves.
=========================================
If you have used or are thinking of using one of these companies then I'd really like to hear your comments.  Please feel free to include them below. I'm sure many of their customers are happy with their experiences but I'd still be interested in hearing unbiased assessments.
……………………………………..