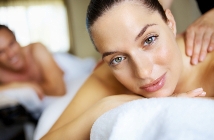 Mobile Massage Western Sydney – Couples
Mobile Massage Western Sydney – Couples
Unfortunately because of COVID-19 pandemic, couples massages are currently not available (as at June 2020). Back-to-back massages are permitted. If you would like more information then please give me a call on 0434 631 987
Looking for a relaxing massage for you and your partner (or maybe a friend)? Have you considered the advantages of having a couples massage in the comfort of your own Western Sydney home? Have you considered booking two therapists at same time? A couples massage in your home can be a great way to relax. And what better than to have quality time for relaxing without having to leave your home? What better than to book a mobile massage Western Sydney?
Couples massages may now be available for the following suburbs of Western Sydney with myself, Richard, along with a second therapist. The indicative rate for couples massage is $100 per person although that may vary depending on your location and time of day you are looking to book for. Also visits for hotels may be an option subject to availability and sufficient space within hotel room (unfortunately some hotel rooms are just to small to accommodate two massage tables).
Please be aware that we would not be available for any further west than around Eastern Creek (sorry Penrith and Liverpool are just too far to travel).
Suburbs for which couples massages may be available include:
Blacktown
Seven Hills
Toongabbie
Winston Hills
Parramatta
Westmead
Merrylands
Granville
Guildford
Fairfield
Greystanes
Services available include remedial, sports, deep tissue massage as well as Swedish. Also Lomi Lomi massages may be available subject to suitable therapists being available.
Please note that same day appointments would probably not be available so if you are thinking of booking then I'd suggest that you provide as much notice as possible to ensure that we are available. Also if you would prefer to book for two female therapists this is currently not an option – at present the service would be for one male/one female or two males therapists.
Please call me on 0434 631 987 if you require any more information about couples massage Western Sydney (or if you are just after a mobile massage for yourself!).